Overview
---
Mission
The Computer and Systems Engineering program seeks to prepare highly qualified engineers who can conduct scientific and applied research and also design and develop modern computer systems, to meet the growing needs of local and international markets. Click Here for more information about Computer and Systems Engineering.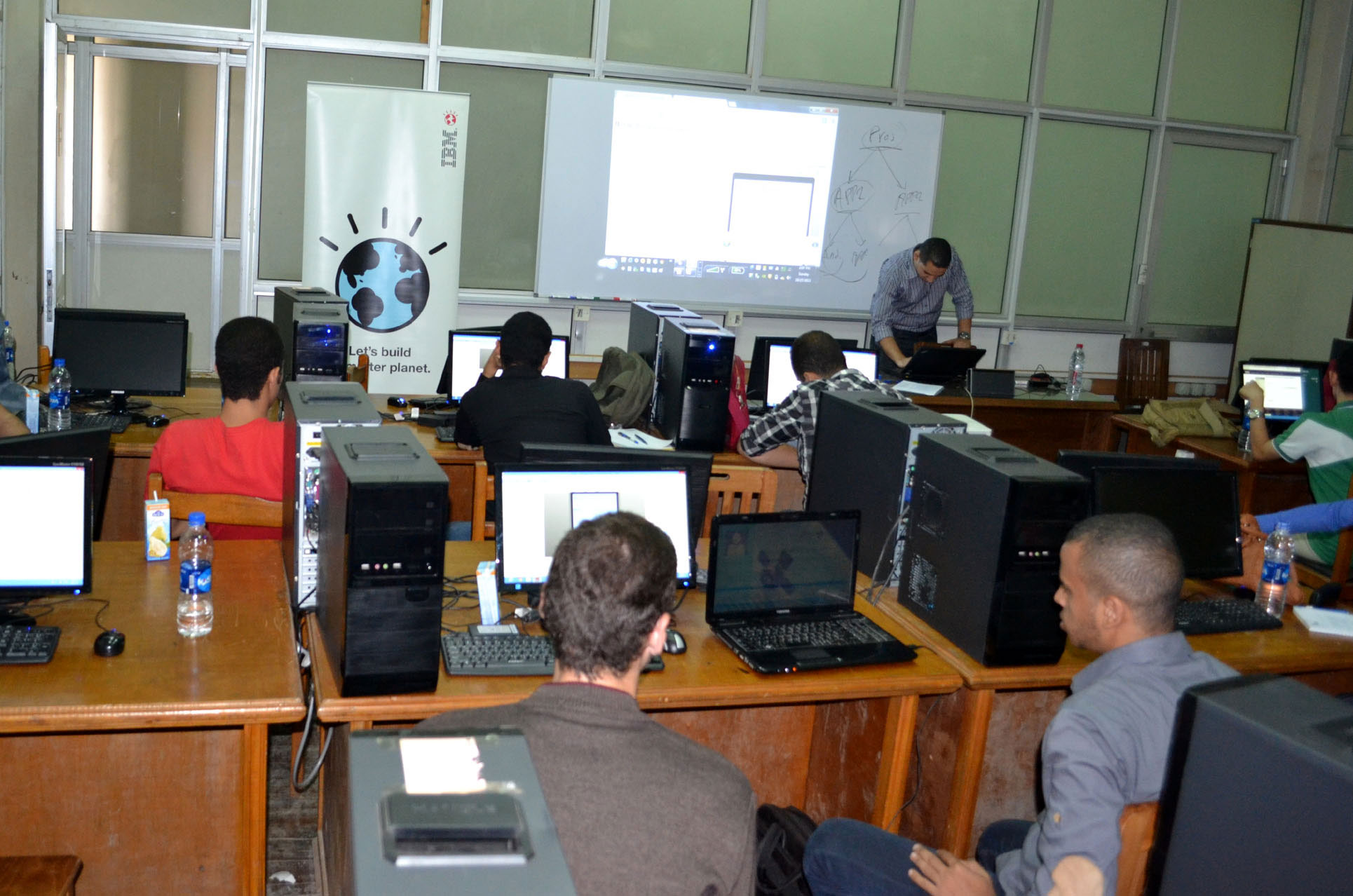 Goals and Objectives
CSE graduates should
Think in a creative and innovative way to find computer-based solutions to engineering problems.
Apply their knowledge of science to design and create computer-based systems that are safe, reliable, and practical.
Have a strong background in software design, especially in the ways that software and hardware interact.
Utilize digital computers in instrumentation and process control applications.
Faculty Staff Members
20 Professors.
9 Associate Professors.
14 Assistant Professors.
21 Teaching Assistants.
Scientific Degrees
Bachelor of Science in Electrical Engineering – Computer and Systems.
Postgraduate Diplomas

Computer Engineering.
Computer Networks.
Software Engineering.
Computer-Controlled Systems.
Industrial Systems Control.

Master of Science in Electrical Engineering – Computer and Systems.
Doctor of Philosophy in Electrical Engineering – Computer and Systems.
Facilities and Laboratories
Two seminar rooms equipped with smart boards and data shows.
A library of journals, and theses.
Two computer programming labs.
Software engineering lab.
Computer networks lab.
Control systems lab.
Emedded systems lab.
Logic and control circuit applications labs.
Research lab equiped with a seminar room.
Head of Department
Current Head of Deoartment
Former Heads of Department
International Conferences Organized by the Department
Department Recent Publication List