All You Need To Know About the Smart City Abstract Themes
---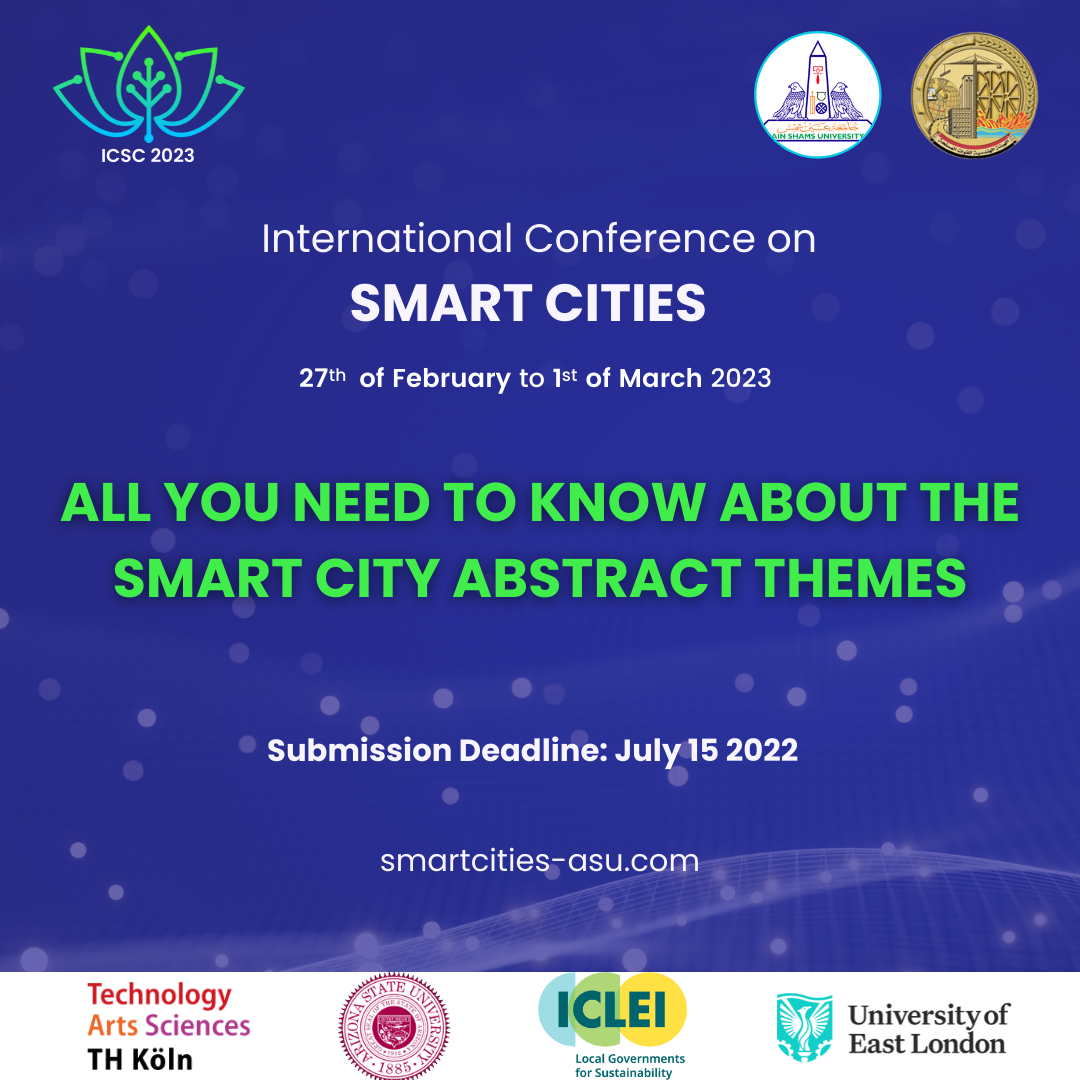 At the International Conference on #SmartCitiesEgypt2023, organized by Ain Shams University جامعة عين شمس under the Faculty of Engineering, Ain Shams University ,researchers and scholars will have the opportunity to share their work on the smart cities conference themes and the general topics that come under the concept of #SmartCities. Take an in depth look at all the possible themes for your abstract and submit it before the 15th of July 2022.
Building Systems
Innovative #construction techniques.
Smart construction materials.
Architectural technologies.
Building information modelling.
Energy and Buildings.
Electro-mechanical systems.
Codes, standards and specifications.
City Infrastructure
Smart roads, bridges and tunnels.
Innovative #railway technologies.
Intelligent techniques for water & #wastewater networks.
Smart grids.
Advanced data & communication networks.
Transportation and Mobility
Road safety innovations.
#Transportation hubs concepts.
Connected and unmanned aerial vehicles (UAVs).
V2V communication systems.
Advanced control and signaling systems.
Green Built Environment
City e-management
e-government & digital technology.
Supply & distribution chains.
Innovative policies & strategies.
Legislations and regulations.
Development & construction contracts.
ICT Solutions
IoT for smart services.
Sensors and actuators for smart cities.
Open data and big data analytics.
AI powered services.
Robotics applications.
Healthcare environmental #monitoringtechnologies.
Data security and privacy.
For more information, visit:
---